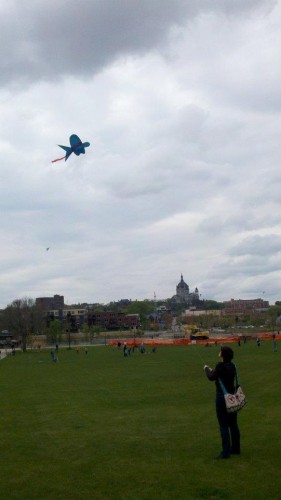 Born and raised in the suburbs outside of Philadelphia, I received my B.A. in Film & Video from Penn State. After a three year stint working in reality television in Chicago and Los Angeles, I moved to Austin to pursue my M.S.I.S. at the University of Texas at Austin. What was meant to be a brief two year stop over in Texas turned into a new home for seven years. I had planned to return to L.A. and do film research. Instead I fell in love with academics and reference and am incredibly proud to have been a Reference Librarian at Austin Community College, where I was the leader of the Staff Development Committee, active with our website and our chat reference, and the subject specialist for Radio-Television-Film, Technical Communications, and Psychology. I then moved to Minneapolis with my partner and am grateful to have spent two years as a Reference and Instruction Librarian at Normandale Community College. My latest journey has taken me back to my family in Pennsylvania. I continued with Reference and Instruction at Moravian College for two more years before making the switch vendor-side. I'm now excited to be starting as a Discovery Service Engineer with EBSCO.
My professional interests lie in helping people with limited technology skills, be they patrons or fellow librarians, take small steps to become more comfortable using the myriad technologies available to us today. Working at a community college is incredibly inspiring and a powerful antidote to technolust. In the rush to supply millennials with SMS reference and create social catalogs I always try to remember the woman I helped who didn't know what a scroll bar was and the fact that, broadly speaking, most librarians are not programmers. I have enjoyed presenting simple, practical applications of web 2.0 technologies at the Texas Library Association annual conference as a part of the Automation & Technology Round Table's Net Fair.
In my down time I can usually be found with my family, my board game group, lurking in the #critlib hashtag, spending way too much time immersed online reading about gender and social justice issues in gaming, or learning about deep sea creatures. I blog sporadically at ellie <3 libraries.