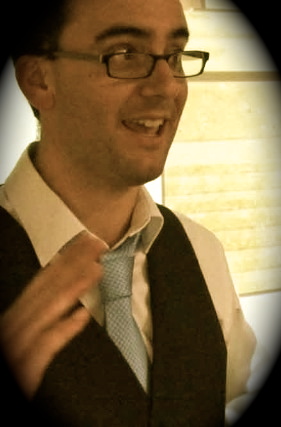 Email: hugh AT leadpi.pe
Twitter: @hughrundle
Blog: hughrundle.net
Articles by Hugh
I was born and raised in Hobart, Tasmania, and as soon as I earned my BA from UTas I followed the long tradition of Tasmanian university graduates by leaving the state to find a job.
Naturally I moved to Australia's UNESCO City of Literature – Melbourne, Victoria (not to be confused with that impostor city, Melbourne, Florida) and was surprised to find that job openings for graduates of a random assortment of history units were in short supply. Luckily for me the City of Boroondara was looking for a dozen library officers at the same time and I entered the wonderful world of public libraries.
I earned my Grad DipInfoMgt from RMIT University a few years later and spent the next two years singing "open shut them" every Monday and Thursday as a Youth Services Librarian. After four different roles at Boroondara I moved to Brimbank Libraries in the western suburbs of Melbourne, where I currently work as Systems and Resources Coordinator.
When not juggling meetings and staring at spreadsheets, I'm thinking about the critical role of information flow in robust democracies, the future of publishing, and the politics of information. Sometimes I write about these things on my blog. I'm also the author of a chapter in Planning our Future Libraries: Blueprints for 2025.