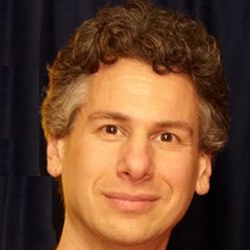 I am the director of the Collingswood (NJ) Public Library, an editorial board member and one of the founders of In the Library with the Lead Pipe, and one of the founding advisory board members and a co-chair of Library Pipeline.
I graduated from Drexel's library school in September 2007, and taught a course there in 2011. Library Journal named me a 2012 Mover & Shaker.
---
That's my bio. Now I'm going to tell you about me. But first I'm going to tell you why I've written a perhaps inexcusably long About Me page.
I love learning about other people. I love book jacket blurbs, liner notes, literary memoirs. If others are willing to allow me into their lives, it seems only fair to allow others into mine.
I would rather learn about others in their About Me pages than in their posts. As a rule, I unsubscribe from writers who spend too much time writing about themselves.
I write mostly for people who are interested in making noteworthy contributions to librarianship. Which isn't meant to imply that I'm an expert in this area or that I've made noteworthy contributions, but that's my goal. My hope is the more you know about me, the more likely you'll be to share this goal: If Brett thinks he has a reasonable chance of making a noteworthy contribution, I hope you'll think to yourself, then I'm certainly capable of doing something noteworthy as well.
---
I grew up in Abington, Pennsylvania, a suburb fifteen miles north of center city Philadelphia: on clear days you could walk to the Dunkin' Donuts parking lot and see the William Penn statue that stands atop City Hall. I had classmates like Hollywood's Deborah Kaplan and sports anchor Kevin Walsh, our class president; our most famous alumnus is Bob Saget.
People who know me now imagine that I was like the male lead in Juno: trim, polite, studious, and a little artsy: the sort of kid who you root for in the big race even though he knocked up your daughter. I wish it were true. Actually, I was a terrible student, habitually tardy, with awful hair and skin, sorry taste in clothes, arrogant, whiny, and often mean-spirited. John Hughes or Cameron Crowe probably could tell you what was going on with me, but I'm still mostly clueless. I tended to sleepwalk through my days and stay up all night reading books I'd found at the library.
Not that it would have worked, but sometimes I fantasize about sitting the teenage me down at the kitchen table after dinner and reading a book while he does his homework, then praising him extravagantly simply for getting it done. Slowly, the conversation turns to him. We talk about the moment in his day he feels best about and the interactions that didn't go so well. He tells me about the people he's complimented and about who he has made to feel bad, and what he wishes he had done differently.
---
I have no idea why Rutgers accepted me, especially into a class that included Junot Diaz, who won the 2008 Pulitzer Prize for his novel, The Brief Wondrous Life of Oscar Wao. When we were at Rutgers together, mutual friends showed him one of my short stories. His verdict: "Too visceral." Which it was and, given that it wasn't much else, he was being charitable.
I also graduated with the then reigning College Jeopardy champion, Michael Thayer, our class co-valedictorian, who laughed at the in-jokes on the GRE and finished each section of the test in about a third of the time allotted, and still I didn't hate him, perhaps because a couple of months earlier he'd been such a gentleman when he showed up at a party and found me doing my best to hit on his girlfriend. Of course, I had no idea she was his girlfriend, or anyone's girlfriend, and of course I had no shot with her given that Michael Thayer was football-player sized and the reigning College Jeopardy champion and I, though a somewhat better student than I'd been in high school, was nowhere close to being the valedictorian, plus I still had bad hair and skin, horrible taste in clothing, and a tendency to be unpleasant, perhaps less frequently than when I was younger, but that's not saying much. Suffice it to say that I was not then and am not now a Junot Diaz or a Michael Thayer, but I still managed to receive a college education that was somewhat similar to theirs, for which I consider myself extremely fortunate.
---
My first real job after college was as a ghost writer in Development and Alumni Relations at the University of Pennsylvania. I was mostly responsible for thank you letters, though on occasion I'd do a proposal, a brochure, or a short speech. I wrote poorly and erratically, and in retrospect it's clear that the other writers in my department, most of whom had children my age, could have saved themselves a lot of time and trouble by writing my assignments for me. Instead, they patiently edited my work, over and over, until what I'd written was acceptable. Most of the useful things I know about writing I learned from them.
In addition to learning about writing, I taught myself web development, marking up pages in Pico on a 286 and checking them in NCSA Mosaic on a colleague's Apple. In the early days, I mostly published my poetry, but within a few years I was ready to be the first webmaster for Penn's Alumni Relations website. The job was fine, but for some reason I thought of myself as a novelist, even though I'd never actually written a novel or even a really good short story.
This didn't stop me from semi-retiring, and I spent three years finding out that I'll probably never make a living as a fiction writer. I managed to write a couple of novels, and finishing them felt great, but I can't imagine subjecting anyone to either of them.
---
I found a great job when it was time to resume full-time work, Director of Fundraising and Communications for NPower PA, the Philadelphia-based affiliate of a national nonprofit network whose mission is to provide computing support and training to other nonprofits. Even though it was a great job, I didn't enjoy it nearly as much as I should have, which meant that it was time, finally, to take on a career I could truly love.
I talked to a classmate from Rutgers named Chuck Dolan, one of the brightest and most wholly admirable people I've ever met. He graduated Phi Beta Kappa, spent a year writing songs, then went back to Rutgers for library school, where he met the woman who would become his wife, Dana Van Meter. He's been the Technical Services Librarian at Middlesex County College in Edison, NJ since 1996; she's been a serials librarian at Princeton's Institute for Advanced Study almost as long. They like their jobs and each other, and they have a Princeton zip. When I called Chuck to tell him I was thinking about library school he said, in effect, "So what took you so long?"
Next I called my mother, who had recently retired from PALINET. I asked her to put me in touch with the smartest, most engaged librarian she knew. Within a couple of weeks Steven Bell had steered me toward Drexel and had encouraged me to try my hand at the specialization that most interested me, business reference at an academic library.
---
In August 2006, I started working part-time at the University of Pennsylvania's Lippincott Library of the Wharton School, and a month later I started taking classes at Drexel. I threw myself into my course work. For the first time in my life, I sat in the front row. I always did the reading, even the optional reading, and in class I always knew the answers. I learned how to use flash cards. I won my first ever academic award. I went to conferences. I had meetings. I wrote. Almost all of this shows up in my CV, so it's not worth listing it here, and anyway it all comes down to two lessons that were, at least for me, fairly non-intuitive but incredibly important.
The first is that people are looking for opportunities to say yes to you. My colleagues at Lippincott, Temple, and Saint Joseph's gave me every opportunity to succeed, and I can't say enough about the people I got to work with at all three libraries. My editors at Library Journal, Jay Datema and Norman Oder, were encouraging and patient and amazingly helpful. The librarians I answered to at ACRLog—Steven Bell, Barbara Fister, Marc Meola, and Kevin Clarke—are great role models, as is Andrea Mercado who let me write for PLA Blog. Tim Siftar at Drexel has a wonderfully expansive idea of what librarianship can and should be; he's opened doors for me and for countless others. Luray Minkiewicz and the board of the SLA Philadelphia Chapter, and Greg Szczyrbak and the ACRL Delaware Valley Chapter board, were the most generous mentors an aspiring librarian could hope for. Washington University's Stephanie Atkins and Cornell's Angela Horne made me feel like I could do anything I set my mind to. And that doesn't even begin to scratch the surface of people who have done things for me, who have said yes to my ideas and given me an opportunity while asking nothing in return. Yet two people particularly stand out: North Carolina State University's Susan Nutter let me write a report on the NCSU Library for a class I was taking, flew me to Raleigh, and lined up interviews with her entire management team as well as that year's class of Fellows; she is the library director I want to be. And Gabriel Sean Farrell, my partner at LISinfo, is not only the person I want to be when I grow up, he's the librarian I want our profession to be when it grows up.
The second lesson is that what you did before you became a librarian counts, and not just a little bit. It matters that I wrote, that I was a fundraiser, that I was a technologist, that I was a manager at a small nonprofit for a year after I graduated college and before I got the job working at Penn. And it even matters that I want to make up for all the unkind things I said when I was younger, that I fantasize about helping teens, that I spent the wee hours of my childhood with my nose buried in anything that had words printed on it. It matters that we moved to Collingswood in July 2000, the town where my wife grew up, where she was president of her senior class, where she taught at the high school for three years, where she owns a business, where we volunteer our time. It matters because it prepared me for my job at the Collingswood Public Library.