In Brief:  In 2014, a small group of librarians at the University of Tennessee set out to redefine the library conference landscape. Frustrated by the high cost and lack of tangible skills and takeaways at professional organization gatherings, they conceived of a low-cost, high-value symposium where academic librarians might learn, create, and collaborate together. The resulting event, The Collective, first took place in February 2015 and is now an annual opportunity for librarians from around the US and the globe to redefine scholarly communication and professional development in a fun and creative platform. The Collective model offers a practical and repeatable blueprint for other librarians or academics looking to further reinvent and revolutionize their continuing education and convocation.
by Ashley Maynor and Corey Halaychik
Introduction
In 2014, a small group of librarians at the University of Tennessee set out to redefine the library conference landscape. Frustrated by the high cost and lack of tangible skills and takeaways at professional organization gatherings, they conceived of a low-cost, high-value symposium where academic librarians might learn, create, and collaborate together. The resulting event, The Collective, first took place in February 2015 and is now an annual opportunity for librarians from around the US and the globe to redefine scholarly communication and professional development in a fun and creative platform. The Collective model offers a practical and repeatable blueprint for other librarians or academics looking to further reinvent and revolutionize their continuing education and convocation.
Current Professional Development Landscape
There are a number of professional organizations that service library professionals, many of which offer annual conferences where librarians come together to share knowledge, skills, and learn about new products. These gatherings, however, tend to be costly for participants, rely heavily on trade industry sponsorships (that may impact or influence programming decisions), and tend towards "show and tell" or "sage on a stage" presentations with little time dedicated towards audience interaction. Few, if any, offer transparency in their review process (i.e. sharing reviewer names or qualifications, disclosing the procedure or nature of the review process, sharing feedback with submitters, etc.). There is also often a large span of time between the proposal process and conference itself; as just one example, the American Library Association solicits proposals fifteen months before the annual conference gathering.
At their worst, the result is stale programming, bait and switch session descriptions, and undue corporate influence on panels and program content with a low return on the registration fee and cost of attendance for conference goers. Discounts are often offered tiered or offered only to select individuals. It is common for conferences to offer "early bird" registrations and special rates for, presenters, organizers, or other privileged individuals. Furthermore, many conferences highlight differences among attendees types using paraphernalia, such as ribbons, to designate organizers, presenters, sponsors, committee members, and the like as "special" attendees. The gatherings are often large (400+). The size combined with the typical presentation format often translates into an intimidating environment for connecting with new people.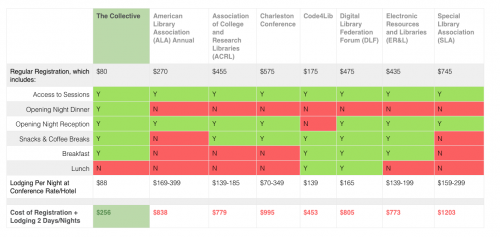 Figure 1: 2015 Registration and lodging costs and conferred benefits by conference. Data taken from official conference websites.
The Collective Mission & Values
The Collective is designed as an alternative to these large, expensive, traditional professional gatherings that compose the professional development landscape. Figure 1 above shows how The Collective measures in terms of its costs and confered benefits compared to some of the most well-known conferences for academic librarians. Its mission is to support learning, networking, and kick-starting new ideas among next-generation librarians and library stakeholders where the participants determine the content.
The Collective seeks to achieve the following goals:
To dissolve the traditional conference divide between "presenters" and "attendees" by making everyone active participants.
To make a low-cost event— where all participant costs are subsidized and everyone, even conference organizers, pay an equally low registration fee. We believe participants should receive more value than the registration fee paid, as opposed to the traditional profit-generating conference.
To eliminate vendor expo areas and create an event climate where vendors are treated as colleagues who can learn and collaborate with us to better serve our users. We believe developing relationships is far more effective than hard sales and we think sessions should contain content, not sales pitches.
To have a practitioner-oriented gathering—aimed at librarians on the front lines rather than highlighting administrators or those in positions of top-level leadership.
To offer interactive sessions—no "sage on a stage," with an emphasis on tangible takeaways, networking, conversation, hands-on activities, and collaboration.
To offer transparency and fairness in the proposal review process. Session content is solicited through a public forum (see Figure 2) with a public voting process combined with a blind peer-review and committee review. We offer feedback on all submissions, including all non-accepted proposals.To help keep our content relevant, we shorten the lag between proposals and the event; ours is less than six months.
To help librarians "learn, create and collaborate" as our tagline professes, we have carefully designed our programming process to support these goals.
Programming
The quality of a conference and its utility to participants is often in correlation to the quality of its programming, so we sought to program The Collective in a new way to ensure high quality content. The overall style of The Collective draws on the best of conferences and un-conferences alike, including THATCamp and The Conversation (a unique coming together in the film industry in 2008 and 2010). We hope to achieve a balance of the flexibility, surprise, and active participation of an unconference combined with the organization, programming rigor, and geographic diversity of a national or international conference.
For the main program, conference organizers solicit session topics, ideas, and feedback through a transparent, inclusive three-step process. Rather than create a niche conference to serve a limited type of librarians, we solicit ideas each year around a broad theme that encourages cross-pollination among attendee types/librarian roles. Past themes include Libraries as Curators & Creators (2015), Adopt, Adapt, Evolve: Reinvigorating & Rejuvenating Our Libraries (2016), and Make It Beautiful, Make It Usable (2017).
First, ideas for conference sessions are solicited through a public "Session Picker," an online, public idea generation, commenting, and voting platform inspired by the SXSW Interactive Conference PanelPicker (Figure 2). First round submissions are quick and easy: all that's required is a title, three-sentence description, and indication of session format. The formats encouraged include but are not limited to lightning talks, pecha kucha, dork shorts, interactive plenaries, interactive panels, roundtable discussions, hands-on workshops, Q&A sessions, small group breakouts, skill-building workshops, make hack and play sessions.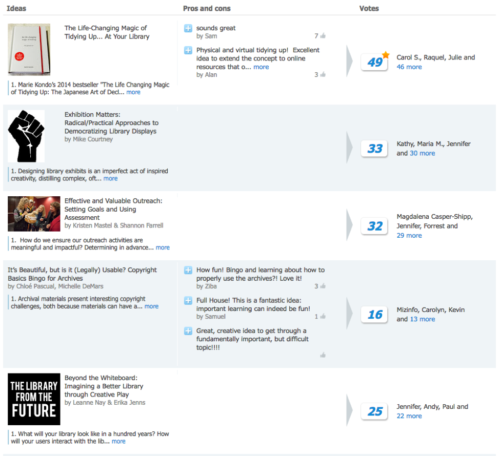 Figure 2: A screenshot from the 2017 Session Picker.
While some conferences include workshops for additional fees pre- or post conference, we aim to make every single session a worthwhile opportunity for hands-on learning, discussion, skill-building, and/or networking with no special fees or paid events. Proposals are solicited through dozens of listservs, on The Collective website, through social media the summer/fall before the gathering, and strategic partnerships. At this early proposal stage, all presenters in a session do not have to be known; in fact, we encourage prospective attendees to use the platform to network outside their known circle to find additional presenters to collaborate with. Collective organizers will also assist with finding session collaborators via a call for participation. Lastly, unlike many conferences, individuals are free to suggest sessions they might find interesting but they themselves won't directly be involved in organizing.
When the picker closes, a programming committee of academic librarians reviews the proposals for feasibility, diversity, interest (based in part on public votes), and quality. At this stage, some submitters might be encouraged to combine or collaborate on proposals if theirs are similar. Most proposals are invited to round two – peer review. Those that do not make it to the second round are rejected due to content overlap, lack of interactivity, or otherwise failing meet the spirit of The Collective motto (i.e. "learn, create, collaborate").
In the second phase, invitations are sent to round one applicants who are asked to submit more detailed proposals, roughly 200-500 words, with special attention to the format and interactivity of their session. Submitters are encouraged to outline any handouts/tip sheets, tangible takeaways or skills, or anticipated outcomes of their session. Each of these proposals is then scored on a rubric (Figure 3) and commented on by at least two (and usually three) outside reviewers. The review panel is constituted of a rotating combination of academic librarians, library product designers/vendors, and independent information professionals. While reviewers do not know the identity of the submitters, the reviewer names and qualifications are posted on the conference website. We also screen all submissions for any obvious conflicts of interest and assign reviews according to the topic of the session (as designated by the submitter) vis-à-vis a particular reviewer's qualifications (Figure 4).
Reviewers are asked to evaluate submissions on relevance to the upcoming Collective's theme, whether or not the topic is timely and current, the interest or novelty of the session's approach, whether or not the presentation is conducive to participation, and evidence that the idea can and will be further developed before the actual event (Figure 3). Sessions are then ranked according to their public vote and peer review score before the final phase, program committee review.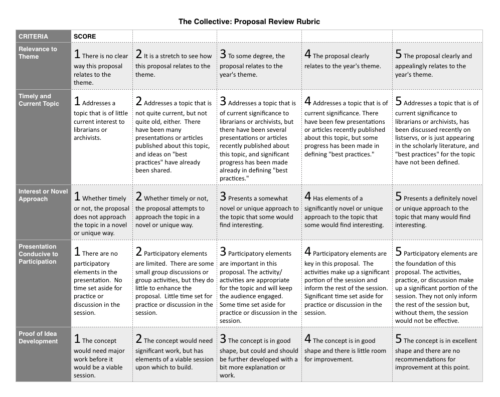 Figure 3: A scoring rubric from the 2015 Collective peer review.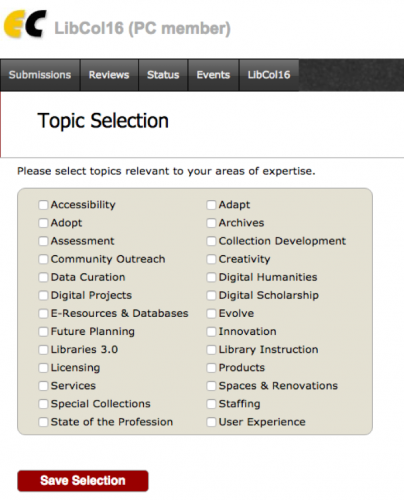 Figure 4: Topic areas for proposals for the 2016 Collective and for reviewer expertise.
The programming committee carefully examines each proposal, its ranking, and the balance among session types or focus for making final selections. Regardless of whether or not a session is selected for inclusion, each submitter receives their rubric scores, vote tally, and anonymized comments from the peer review. Often, non-accepted proposal submitters are invited to collaborate with accepted sessions or may reply to open calls for participation for accepted sessions. Because of the emphasis on interactive sessions, the traditional hierarchy of presenter and non-presenter is subverted; even those not presenting will have much to gain from attending The Collective.
Finally, the organizers of all accepted sessions are required to participate in a planning phone call with a member of The Collective's programming team. This phone call is used to assist in further development of interactive components, to discuss technical needs, decide on space requirements, and to troubleshoot any issues that session organizers are having. This personal, one-on-one contact helps ensure a smooth event, creates a personal connection before the occasion, and ensures that what is proposed on paper can be translated in person.
We strive to treat programming as ongoing relationships with professionals in our field rather than a simple "submit and forget it" process. The programming committee endeavors to develop relationships of support that begin with the proposal submission, continue with the planning call, and extend beyond the gathering as a long-term network of peers.
Importantly, The Collective's programming is not limited to sessions from the open call. We also include two non-keynote plenary sessions. In the past, these have included an interactive discussion of library leadership and a board-game networking mashup. Day one of The Collective traditionally closes with the "Failure Confessions" – a series of lightning talks, followed by an open mic, where librarians share stories about spectacular failures we can all learn from.
To encourage informal networking and collaboration, our meeting space also features various pop-up "unconference" spaces, which include the IdeaLibrary, TinkerLab, and Shhh Room. The IdeaLibrary (Figure 5) is a space for impromptu brainstorming, networking, and discussion. We provide inspirational books on creativity, notepads, and other supplies to help participants kick-start conversations. The TinkerLab (Figure 6) is a mobile makerspace with some simple tools and kits for hands-on exploration and demonstrations of gaming, conductivity and DIY electronics, music-making, 3-D printing, and prototyping. Past available equipment included Creopop pens, Ozobot robots, 3Doodlers, Makey-Makeys, and LittleBits electronic kits. The Shhh Room is a space free of cell phones and computers and dedicated to quiet reflection. The space is also equipped with yoga mats, seat cushions, and meditative coloring books.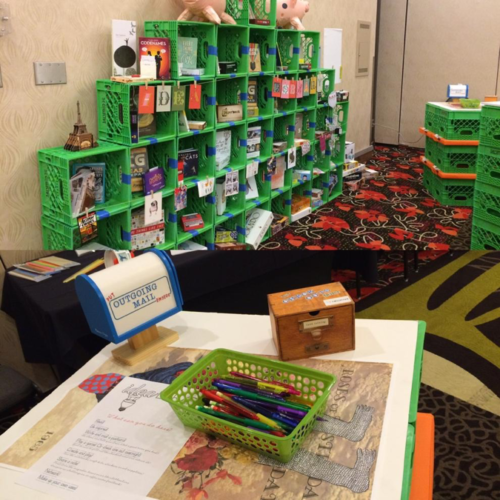 Figure 5: Books and a postcard mailing station in the 2016 IdeaLibrary.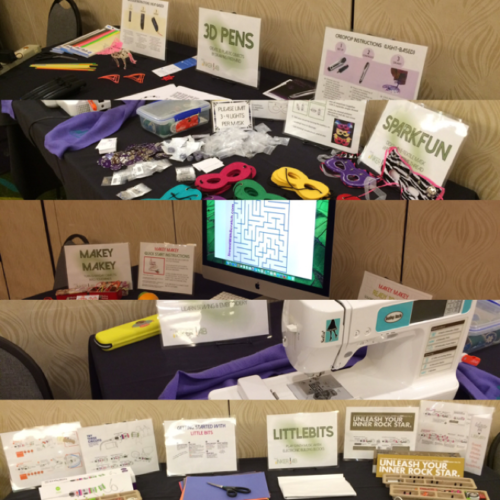 Figure 6: Photos from the 2016 TinkerLab.
Because of the highly interactive hands-on nature of the sessions, we do not stream or record sessions. Instead, we emphasize real-time, face-to-face interaction. Instead, , to encourage that takeaways travel home with the attendees, we aim to document and share information from each year through community notetaking.. Each session has a designated volunteer notetaker who takes notes in an open Google document, which is open for editing and additions from all participants. Documents, such as slides, handouts, and takeaways are shared through both Sched, our online schedule manager, and through Google Docs post-conference.
The conference closes with a door prize raffle—open to everyone who completes our conference feedback survey. Immediately following the raffle, we host an open mic for sharing best conference lessons and feedback. The unedited, anonymous survey results are made public each year and are used for continuous re-thinking and improving of future events.
Networking & Local Connections
A major focus of The Collective is providing multiple opportunities for attendees to network with their peers. This is an important aspect of The Collective which builds a sense of community among attendees and, more importantly, presents opportunities for future collaboration outside of the annual gathering. We believe that the best networking events are those that build camaraderie through informal, shared experiences. We also use our networking events as a way to introduce attendees to the city of Knoxville as a great place to live and work by highlighting the best of Knoxville's local dining and entertainment scenes. Professional gatherings often seem to take place in a vacuum, confined to the grounds of sterile conference centers. At The Collective, however, we've made concerted efforts to emphasize the place of our gathering—Knoxville, Tennessee, and just minutes from the University of Tennessee—and conduct the business of the meeting so as to benefit the community we call home.
Rather than host lunch or dinner at a hotel or conference center, we make it easy for participants to explore the city by locating our gathering a few minutes' walk to downtown, providing custom maps of the city with recommended dining spots, and hosting our social events outside of the meeting space. Our first social activity offering is optional dine-arounds the evening before the conference: dutch-style dinners at downtown restaurants arranged by local hosts. These small group dinners provide an easy way to dine well in Knoxville and get to know attendees ahead of the main event. Each group of diners is led by a local host that not only leads the group's walk to and from dinner but also answers questions about Knoxville attractions, what to expect at The Collective, etc.
We also partner with our local tourism board, VisitKnoxville, to use uncommon spaces for our complimentary reception and dinner for all attendees. In 2015, we hosted a Blues and BBQ night atop the iconic Sunsphere, built for the 1982 World's Fair. In 2016, we organized a Southern Speakeasy at The Standard event venue in downtown Knoxville where the fifteen-piece Streamliners Jazz Orchestra performed while participants had photos taken in our photo booth, and enjoyed cocktails, a catered dinner from locally owned Rickard Ridge Barbeque, and nationally renowned Mag-Pies cakes.
Other community efforts include working with local artists to design artwork for our conference tote, hiring local musicians for our reception, sourcing branded swag from local suppliers, and using locally owned restaurants and bakers to cater our receptions. We've also scheduled our event during a typical low tourist season for our city. This scheduling not only provides a benefit to our community but also to our participants: hotels offer great room rates during this time of year to help our attendees maximize their travel budgets.
Finally, each closing night, we invite attendees to join in a"Literary Libations" pub crawl, organized in partnership with VisitKnoxville, our local tourism bureau. Local establishments offer appetizer specials and literary-themed cocktails to entice Collective attendees to come out and socialize; in 2016, the closing night outing wrapped up with an exclusive party Collective attendee-only event at the Oliver Royale restaurant and bar. This self-directed socializing showcases our city and also helps to boost our local economy in the off-season, which makes it an attractive partnership opportunity for venues.
Incentives & Partnerships
In the same way we're breaking the mold of how to host a gathering, we also seek to redefine how an organization works with event sponsors. First, we don't exchange money for programming directly or implicitly. Instead, we gladly work with vendors who wish to submit session proposals to move beyond the "show and tell" and sales demonstrations that are so common in the conference landscape. We require that vendor sessions adhere to the same standards of participation of other sessions and must not skew towards a sales pitch.
Rather than looking for one or two sponsors to foot the bill of the conference, we ask for small amounts of money from many different organizations. We keep it simple by offering sponsorship opportunities set at two funding levels. Each level provides a package of benefits including registrations, sponsorship acknowledgment, and, in the case of the higher funding tier, opportunity to include marketing materials in the conference tote. We aim to foster interactions between vendor representatives and librarians who normally wouldn't interact with one another, which helps to redefine vendors as not "other" than librarians but instead as thoughtful partners who share the same commitment to getting the right information to the right user at the right time.
In this spirit, we do not provide a vendor expo area or marquee or sponsored programming sessions. This approach helps ensure that we don't privilege one product or service over another and also means smaller businesses and start-ups have a chance to participate in our unique event, which we believe fosters meaningful and long-term relationships with librarians instead of elevator pitches as folks walk the conference floor.
We keep our conference bag design free of any advertising and our commemorative drink bottle only displays The Collective logo. Furthermore, we highly encourage sponsoring organizations to send technical experts, product development managers, and user experience employees in the place of sales staff as a way to connect product users directly to those designing the products.
Additionally, we create opportunities for all sponsor representatives to participate as equals during the gathering. All attendees (regardless of status) are invited and encouraged to participate in any session they'd like to. By removing the sales-focused channels that frequently occur at conferences (expos, product demos, etc.) we believe this also removes the tension between vendors and librarians. Because vendors aren't tied up focusing on sales, they are free to participate in the sessions. Both of these factors help create an environment of idea exchange where everyone has the ability to redefine the roll between vendor and librarian as adversarial to one of collaborative partnership.
Finally, The Collective was started in large part to relieve discontent with the state of many contemporary conferences. While we are excited about what the Collective provides, we believe the movement to change the landscape is more important than any one particular conference or "brand." We therefore welcome organizers from other conferences to participate in The Collective and willingly share our documentation and provide advice to anyone interested in starting their own non-profit, regional gatherings.
Logistics & Funding
The size, scheduling, and event overlap can greatly color the participant's experience of a conference. So, while we encourage and receive registrations from more than 36 states and 140 organizations, we intentionally limit the size of the gathering (170 in 2015, 225 in 2016, 300 in 2017) and don't plan to grow beyond an annual attendance of 350, so that attendees can easily meet new people and not feel intimidated by the environment. We use Sched.org software to make our session schedule easy to use and have no more than four concurrent sessions happening at any one time. The programming committee takes great pains to distribute session content so that like-themed sessions are not competing in the same time slots and that there's something for everyone during each session period. We also keep the pop-up spaces open for the duration of the gathering, so that there is always an informal unconference alternative to any planned session.
The cost of any professional development can be significant and how funds are used equally shapes the conference goers' experience. Our smaller sponsorship level approach requires more entities to be contacted about funding, so we dedicate a significant amount of time to fundraising with the campaign typically starting around the time of ALA Annual (June/July preceding The Collective) and continuing until the first day of the event. Further complicating this funding challenge is our pledge to be an affordable alternative to large mega-conferences. The cost of attendance is heavily subsidized by sponsorship funds with the registration fees covering roughly half of the actual cost of the event per person, so we must raise more funds than the typical event since costs are not passed on to attendees.
While the amount and source of funding received matters to us, equally important is how funds are used. The Collective employs a number of strategies for being good stewards of sponsorship dollars so that we can do more with less. First, we use a mixed approach to procuring goods and services; when possible, we borrow material from other institutions, such as the University of Tennessee, the University of Dayton, or North Carolina State University libraries, especially for our TinkerLab. Borrowing materials such as laptop carts, additional microphones, etc., significantly cuts down on the expense of buying or renting overpriced AV technology.
We also think carefully about our food and beverage costs at the meeting venue. Rather than pay exorbitant amounts for soft drinks (a canned cola at one venue was $4.00 per can consumed) or bottled water, we provide endless coffee and supply each attendee with a beautiful commemorative bottle for water, which has the added eco-friendly benefit. We also minimize the size of our printed program (to save paper and printing costs) and instead encourage attendees to use the free Sched mobile app for our schedule.
These simple savings free up funds to purchase supplies that directly support presenters, inspire creativity, and help off-set total costs. We also strive to purchase materials that can be used beyond the event as a way to demonstrate value to our institutional sponsor and promote The Collective year-round. For example, many of the demo tools and equipment we purchase for the TinkerLab can be used by the University of Tennessee Libraries, our primary institutional sponsor, throughout the year for their studio and makerspaces. While it's a hassle to store reception décor items, we've found that purchasing linens (and paying to have them laundered), purchasing reusable items such as LED candles and the like is significantly lower than the rental cost for these supplies.
Our choice of host city is also key in keeping our costs down. We are able to leverage existing community relationships of The Collective co-directors, resulting in discounts, cost-in-kind donations of goods and services, and unique experiences for attendees. As mentioned earlier, our making The Collective a "Knoxville event" allowed us to partner with the local, VisitKnoxville tourism office.  VisitKnoxville has assisted in negotiating conference and reception venues, resulting in lower room rates, discounted reception expenses, and free meeting venue space with a reasonable minimum food and beverage spend.
We also strive to keep our marketing efforts affordable by using a combination of low- or no-cost marketing channels. Low-cost efforts involve using printed marketing material sparingly and ensuring that material is not tied to a specific year so that it may be reused. We also take advantage of free modes of communication including social media and listservs to advertise both calls for proposals and to share registration updates.
We rely on an energetic volunteer staff of individuals as passionate as we are about revolutionizing the professional development landscape. Our collective, unpaid work means we can program, plan logistics, and maintain our website and marketing at no cost to the conference participant.
Building A Community
Building a community requires an online presence and identity, social media and sharing, and year-round activities. When we created The Collective, we spent many hours working with a group to develop an inspiring logo and website that represents our mission: to learn, create, and collaborate. As our logo's Venn diagram illustrates, we look for connections, overlap, and opportunities among seemingly disparate groups and ideas.
During the event, we highly encourage the use of Twitter, Instagram, and Facebook posts to share information and takeaways. Additionally, our collaborative note-taking documents live on via our website for those unable to attend in person or those wishing to review the content of past gatherings.
We also design our conference swag to provide year-round brand presence and awareness. Our unique conference totes offer fun designs that are free of any marketing and sure to to conversation topics. Our complimentary drink bottles are high-quality and branded only with The Collective logo to help attendees remember their great experience throughout the year.
While The Collective's unique approach to professional development offers plenty of opportunities for networking and collaboration during the gathering, we believe that the good work being born from it shouldn't end when the event does. We therefore have focused on building a year-round community among our attendees: we use social media to both keep our alumni and future participants informed and as a way for them to connect once the annual event has concluded to promote the work of and celebrate the success of past attendees. Social media is also used to advertise meetups between Collective attendees at other conferences. Finally, this article itself is an attempt to created documentation and share with like-minded individuals interested in hosting a similar event.
The focus we have given to community building has paid off in terms of an increasing number of and increased involvement from attendees year after year. In our first year, we were surprised to have attendance from over 170 individuals from 31 states. (We would have been pleased with a regional gathering of 70!) In 2016, we moved to a larger venue and attendance between 2015 and 2016 increased by 40% with participants hailing from over 140 institutions. This diversity has been especially helpful in gaining wider points of view with regards to programing preferences and we are especially excited to see a growing range of geographic diversity with our first international participants from Canada and Sweden in 2016.
Takeaways
With two successful gatherings completed and a third in planning, we believe we have found a recipe for organizing and executing a successful and useful professional development event. Those wishing to revitalize or start their own event can employ the following tips to ensure their own success:
There's no substitute for excellent content. Make programing the main focus of the event; aim to attract and offer sessions that allow for learning, creating, and collaboration. Keep activities fresh, ensure participants walk away with tangible skills, and open the door to the sharing of ideas and future collaboration. We strongly suggest that traditional "sage on the stage" style conference presentations be eschewed and aim for hands-on or highly interactive sessions that make the participants the focus instead of the presenter. This interactivity brings more people into the conversation, opens the door for better discovery, higher interaction, and builds a stronger sense of community.
Make the event about everyday practitioners. Administrators can certainly bring a wealth of knowledge, level of expertise, and unique point of view to sessions, but we believe that the ratio of administrators to practitioners at a conference should be reflective of the real-world landscape. This ensures that those individuals who are in the field have an opportunity to both share their experiences and learn from colleagues who face the same daily challenges. Furthermore, all sessions should offer an opportunity for the free exchange of ideas to occur. No one should be harassed or put down for their ideas; while dissent is an important aspect of discussion it should be done in a respectful manner and in an atmosphere of openness.
Because librarians don't work in a vacuum, we believe professional development shouldn't either. Conferences planned around a broad theme rather than a job specialization facilitates cross-pollination between various groups and stakeholders which can lead to better understanding of personal roles and creative solutions to common challenges. It also opens the door for broader collaboration between the multitude of specializations that exist in today's universities.
Finally, work hard to keep costs down. Professional development shouldn't feel like tithing and participants will be more energized – and likely to return – if they feel the value to cost ratio is high. Keeping registration rates affordable also lowers the entry threshold for librarians with small or non-existent travel budgets. This creates a broader range of experiences, opinions, and points of view during sessions which improves the overall quality of idea exchanges taking place.
---
Acknowledgements
Many thanks to the peer reviewers for this article, Bethany Messersmith and Kathy Hart, and publishing editor Sofia Leung for their contributions. Thanks also to the many volunteers and attendees of The Collective who have made our dream of better professional development a reality.
---
Works Cited & Further Reading
THATCamp – The Humanities and Technology Camp – is "an open, inexpensive meeting where humanists and technologists of all skill levels learn and build together in sessions proposed on the spot." Read more about this inexpensive unconference format here: http://thatcamp.org/about/.
The Conversation – This grass-roots gathering was "developed by a group of filmmakers, investors, entrepreneurs, journalists, and consultants interested in the new creative and business opportunities — and new ways of connecting with audiences." It took place at a pivotal moment for film distribution in 2008 and 2010. See http://www.theconversationspot.com/goal.html for more information.
SXSW Festival PanelPicker – South by Southwest uses a three-part process to select content for its annual Interactive Conference that combines public votes, an advisory board, and staff. This format helped inspire our three-part programming process. Read about it here: http://www.sxsw.com/interactive/news/2013/how-sxsw-panelpicker-selection-process-works.
The Collective – http://www.thelibrarycollective.org